Seaweed Tagliatelle
Item will be shipped in 3-5 business days
99,00SEK
This unique pasta combines the best of two worlds. Hand harvested,organic winged kelp from Lofoten, with the finest handmade tagliatellemade in Italy by Filotea Pasta.
Their beautiful pasta is handmade and air-dried  based  on the old Italian traditions. Why not surprise your friends or loved ones withsomething they definitely haven't tried before!
NOW: BUY 2 GET ONE FOR FREE!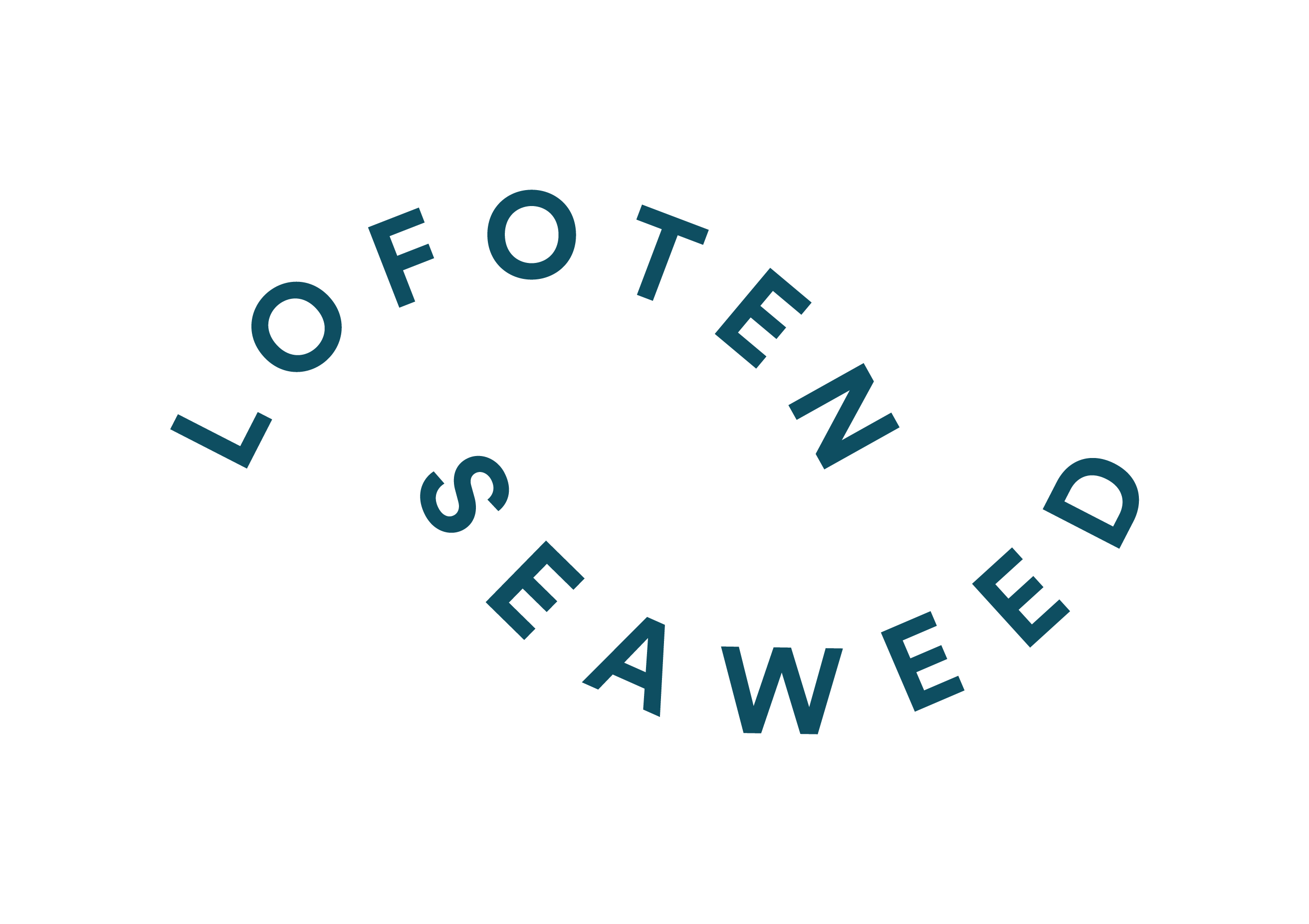 Established in 2016, Lofoten Seaweed is built on the heritage of two different cultures – Northern Norway meets Japan.
Angelita, a daughter of a fisherman, grew up cutting cod tongues, and baiting long lines for her father in the fishing village Napp. Living off the ocean was a lifestyle for her coastal fishing family and became the foundation of her commitment to the ocean and curiosity for seaweed as the food of the future.
Best friend and co-founder, Tamara, grew up in New Zealand where her Japanese mother served seaweed for almost every meal. She has brought her love of an algae-based diet and Japanese food traditions with her to Norway. She is a foodie, loves cooking and tasting great flavours! This knowledge and experience is the foundation for Lofoten Seaweed´s quality assurance and product development.
From each of their islands, with very different upbringings, it was common interests for health and exercise that brought Tamara and Angelita together during their master's studies in Physical Therapy in Australia in 2006. Today, the friendship has expanded to business partners and entrepreneurs.
Their strong common interest in food, sea and health combined with a small amount of madness are the basis for their commitment to Lofoten Seaweed and to introduce seaweed into the Nordic kitchen.
Visit Shop
About the product
Real Italian Tagliatelle with organic Winged Kelp
How to use:
Cooking time 4/6 minutes. Ideal amounts for 4 persons.
Ingredients:
Durum wheat semolina (65%), eggs (32%), Atlantic winged kelp (Alaria esculenta) (3%).
Storage: Store in a cool, dry place away from light and heat
Net weight: 250g
No more offers for this product!
There is no store policy.
General Inquiries
There are no inquiries yet.
You might also want to add