AYAN® Ageless Drops Rejuvenating Eye Contour Serum
449,00SEK
AYAN AGELESS DROPS REJUVENATING EYE CONTOUR SERUM
Awake the youth proteins of the skin
AYAN® Ageless Drops Rejuvenating Eye Contour Serum is an extra high concentration of natural ingredients for a firmer and brighter eye area. It is easy to apply and absorbs quickly without leaving a greasy film. The eye contour is younger, thicker, and with naturally healthy-looking skin thanks to the highly concentrated Mastic Oil.
INCI: Camellia Oleifera (Camellia) Seed Oil*, Squalane (derived from Olive Oil), Coco-Caprylate/Caprate, Nigella Sativa (Black Cumin) Seed Oil*, Rubus Idaeus (Raspberry) Seed Oil*, Sambucus Nigra (Elderberry) Seed Oil*, Hippophae Rhamnoides (Sea Buckthorn) Fruit Oil*, Brassica Oleracea Italica (Broccoli) Seed Oil*, Cucumis Sativus (Cucumber) Seed Oil*, Tocopherol (VitE), Papaver Somniferum (Poppy) Seed Oil*, Caprylic/capric triglyceride, Pistacia Lentiscus Gum (Mastic Gum), Lavandula Officinalis (Lavender) Flower Oil*, Linalool** *Certified Organic ** From Essential Oils
SIZE: 15ml.
About the shop: AYAN®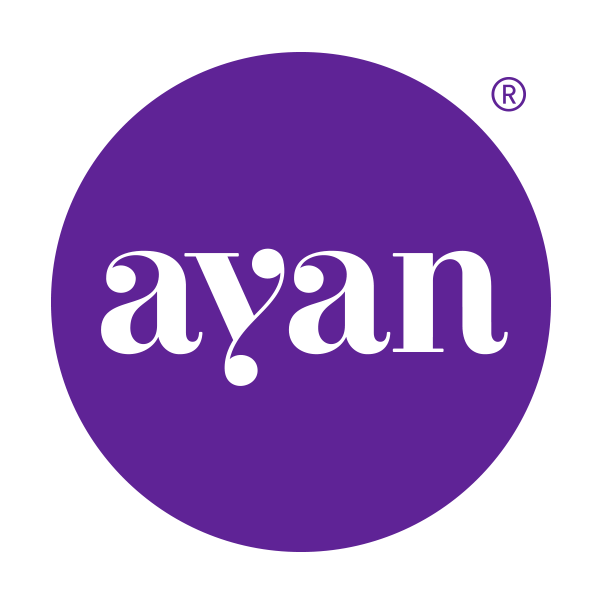 Wake up to your natural beauty and your inner light!
Natural cosmetics with the power of organic herbs, oils and active ingredients for beneficial and visible results. Change your daily beauty routine with conscious choices for the health of the whole body and in an environmentally friendly way.



AYAN® means light. Our products strive to awaken our inner light, which allows us to shine from the inside out. We believe that our beauty reflects our inner vibrant health, which is a combination of loving connection to our deep inner self, the conscious choices we make and our attitude towards the people around us and nature. Therefore, our organic and effective formulations help the body to awaken its natural health and charm.
AYAN® Product Quality Commitment is a promise to never use aggressive ingredients, fillers, thickeners, harmful preservatives, genetically modified and animal products, synthetic chemicals and fragrances or dyes.
AYAN® products follow the simple principle that with minimal ingredients we can achieve maximum synergy and stimulate the body's self-balancing processes towards natural health from within.
"AYAN® strives to make natural cosmetic products while ensuring that the best properties of each ingredient are combined to achieve the most effective and nourishing results. Because natural cosmetics are the "new" food for our skin and hair. "- YANA, founder and creative of AYAN®
Visit Shop
About the product
AYAN® Ageless Drops Rejuvenating Eye Contour Serum is conscientiously formulated with:
highly concentrated Mastic Oil extracted by the resinous sap of the Pistacia Lentiscus tree by innovative technology and clinically tested:
reactivates the youth proteins in the fibroblasts
stimulates the collagen synthesis and cells renewal
supports the cellular detoxification
gives the dermis density
tightens the eye area
restores elasticity and smooths fine lines
Squalane, derived from Olive Oil:
helps all ingredients to penetrate in depth
provides superior hydration without clogging the pores
active natural mix of organic oils to nourish the skin with valuable vitamins and nutrients, essential fatty acids and powerful antioxidants:
Camellia Oil and Elderberry Seed Oil soften and smooth the skin, reduce the dark circles under the eyes and bring the natural glow and freshness back
Black Cumin Seed Oil, Sea Buckthorn Oil, Raspberries and Broccoli Seed Oils improve cell renewal processes and protect them against free radicals that cause wrinkles and stains
Lavender Oil tones and stimulates blood circulation, alleviates bags and puffiness, slows the ageing of the skin
Poppy and Cucumber Seed Oils tighten and firm the eye contour
Suitable for all skin type.
USЕ: Apply at night after cleansing and toning the face. Move once the roll-on under the eye area starting from the outer to the inner corner and then pat gently until absorbed. You can use AYAN® Rosa Damascena Bulgarian Rose Water on a cotton pad as s facial toner. WARNING: Avoid direct contact with the eyes! Keep out of the reach of children! Do not use in the case in allergy to any of the ingredients!
Store in dry and cool places, away from direct sunlight.
No more offers for this product!
Cancellation / Return / Exchange Policy
ANNULLERING AV VARornAS BESTÄLLNING OCH RETUR
Användaren kan returnera de produkter som köpts från e-butiken inom 14 dagar från inköpsdatumet på följande villkor:
Produkterna ska finnas i originalförpackningen
Inga tecken på användning, skadat utseende eller fläckar
Att inkludera den ursprungliga fakturan eller beställningen som användaren har tagit emot produkterna med (med sin beställning får användaren ett medföljande dokument - ett kvitto för betalning vid leverans / kontant vid leverans / eller en faktura på begäran);
Kostnaderna för att returnera produkterna är på användarens bekostnad.
Alla belopp som betalats vid leverans återbetalas på ett sätt som diskuterats med användaren inom 14 dagar från det datum då användaren har meddelat sin annullering av beställningen. Alla belopp som betalats med betalkort / kreditkort återbetalas till samma konto (kort) som betalningen gjordes från.
Adress för retur av produkter: Sofia, Цар7A Tsar Boris III Blvd., kontor 9.
General Enquiries
There are no enquiries yet.
You might also want to add