Smokey Seaweed Salt
Item will be shipped in 3-5 business days
145,00SEK
High-quality Norwegian sea salt and smoked kelp. We've gently smokedwinged kelp with beech wood following traditional methods. The result?The rich, flame-grilled flavour of an open fire. The salt enhances yourfood's natural flavour, while the smoked kelp intensifies savourytastes.
NOW: BUY 2 GET ONE FOR FREE!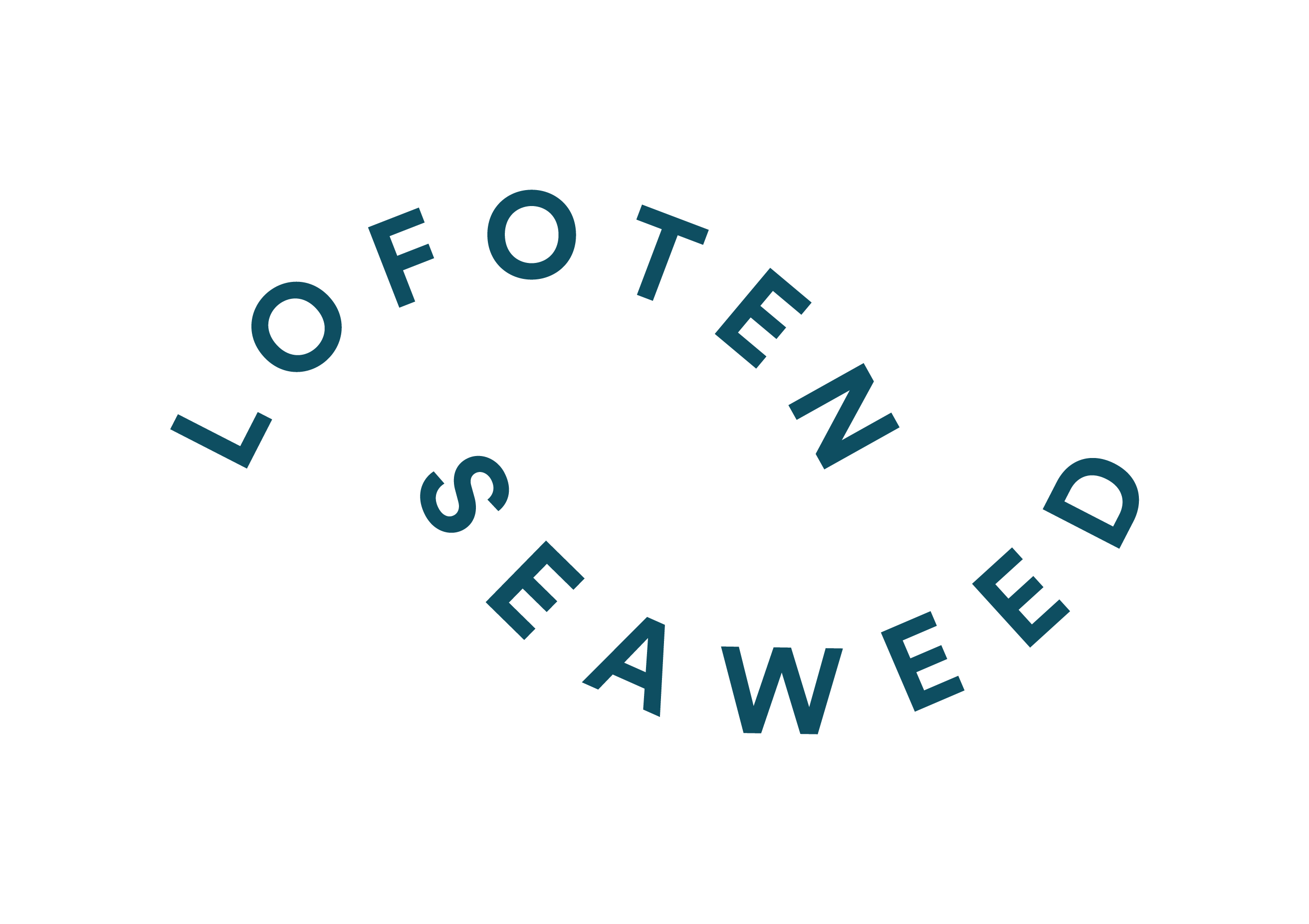 Established in 2016, Lofoten Seaweed is built on the heritage of two different cultures – Northern Norway meets Japan.
Angelita, a daughter of a fisherman, grew up cutting cod tongues, and baiting long lines for her father in the fishing village Napp. Living off the ocean was a lifestyle for her coastal fishing family and became the foundation of her commitment to the ocean and curiosity for seaweed as the food of the future.
Best friend and co-founder, Tamara, grew up in New Zealand where her Japanese mother served seaweed for almost every meal. She has brought her love of an algae-based diet and Japanese food traditions with her to Norway. She is a foodie, loves cooking and tasting great flavours! This knowledge and experience is the foundation for Lofoten Seaweed´s quality assurance and product development.
From each of their islands, with very different upbringings, it was common interests for health and exercise that brought Tamara and Angelita together during their master's studies in Physical Therapy in Australia in 2006. Today, the friendship has expanded to business partners and entrepreneurs.
Their strong common interest in food, sea and health combined with a small amount of madness are the basis for their commitment to Lofoten Seaweed and to introduce seaweed into the Nordic kitchen.
Visit Shop
About the product
Use it as a dry rub on meats, or use it to transform your homemade
burgers. For extra flavour, sprinkle it on steak or ribs before
grilling. Seal in moisture and add flavour to roasted chicken.
Vegetarians and vegans, our Smokey Seaweed Salt adds full-bodied
flavour to salad dressings, roasted vegetables, and spiced dishes. Your
new go-to seasoning!
Contains: Norwegian sea salt 87%, smoked Winged kelp (Alaria esculenta) 13%
No more offers for this product!
There is no store policy.
General Inquiries
There are no inquiries yet.
You might also want to add